Guidelines concerning preparation for seminar classes from educational discipline "Civil procedure documents" for students of the Law Faculty of the "Bachelor" Educational Program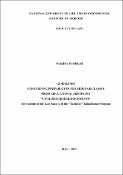 Автори
Опис
Considered and approved at the meeting of the Department of Civil and Economic Law of the National Institute of Economics and Business of Ukraine.
Бібліографічний опис
Guidelines concerning preparation for seminar classes from educational discipline "Civil procedure documents" for students of the Law Faculty of the "Bachelor" Educational Program : guidelines / comp. M. V. Pushkar. - К. : Comprint, 2023. - 47 p.
Зібрання